art space / UPCOMING EXHIBITIONS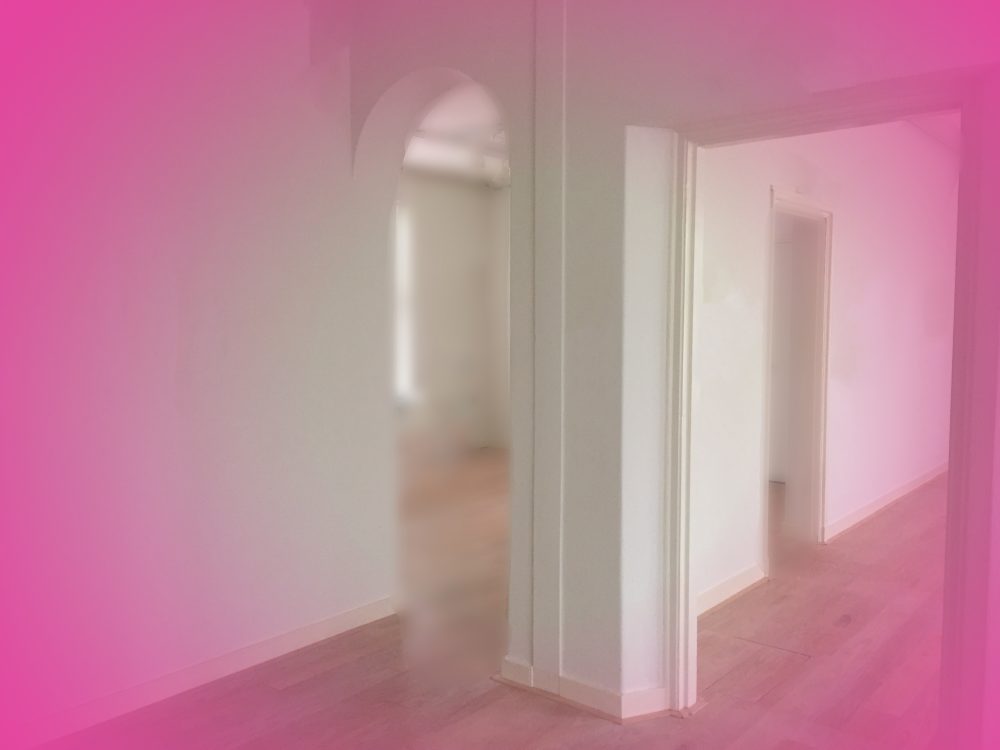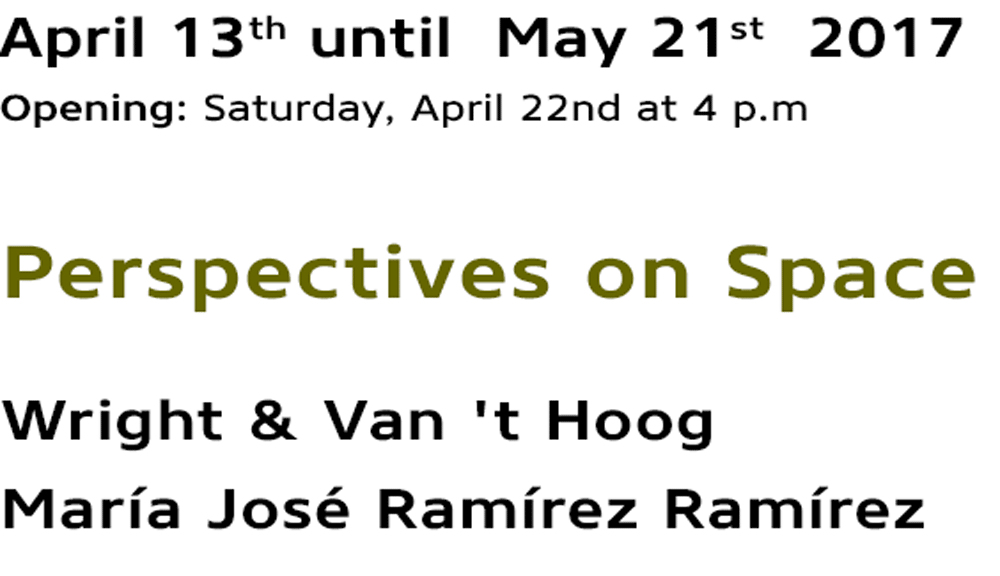 In 'Perspectives on Space' LaKaserna presents three internationally exhibiting artists: Henriëtte van 't Hoog, Michael Wright and María José Ramírez Ramírez, each focussing in their own way on space, perspective and site-specific pieces.
In the video-installation 'Dazzle' by Wright & Van 't Hoog, the image is projected from three different angles. The music composed for this installation by Philip Mead, adds to a fascinating juxtaposition of light, colour, rhythm and space. Also on view is 'Zip', the newest creation sprung from the 10-year collaboration between van 't Hoogt and Wright.
Henriëtte van 't Hoog's solo pieces are a beautiful sampling of her painted aluminium objects. These objects seem to float, emit light, and interact with the wall and the space in itself.
Maria Jose Ramirez Ramirez not only shows her self as curator for this exhibition (and all past exhibitions of LaKaserna), but above all as an artist. Where normally pieces are brought together from the exterior into a space to create an exhibition, the pieces have now been produced specifically for this site. The paintings and photographs create an installation that reflects the title of the show. Loyal visitors will perhaps recognise her hand from previous exhibitions.
Henriëtte van 't Hoog (Amsterdam, 1943) taught at the Academie Minerva in Groningen, the Gerrit Rietveld Academie, Amsterdam, and the University of Hertfordshire, Hatfield (GB). She has amassed an impressive array of exhibitions, from Wuhan in China, to Paris, Sydney, Munich, Tbilisi and New York. Van 't Hoog also works on commission in the creation of large wall pieces for public buildings, and companies.
Michael Wright (Hertfordshire, 1955) is an artist, photographer, and video-artist. He teaches at the School of Creative Arts of the University of Hertfordshire, Hatfield (GB). His works have also been exhibited worldwide, from Beijing to Istanbul, from Odessa to Frankfurt.
Maria José Ramírez Ramírez (Bilbao, 1957) works and lives in Bad Nieuweschans (NL). She studied at the Gerrit Rietveld Academie in Amsterdam and was taught by Henriëtte van 't Hoog. She has exhibited in the Haags Gemeentemuseum and the Salmagundi Club in New York, among other locations. Her work is found in private and public collections, both in the Netherlands as well as abroad.